We all know that cannabidiol has made quite the wave in the past few years, particularly when it was finally legalized in the market under the 2018 Farm Bill. And make no mistake, CBD has undoubtedly taken the world by storm, particularly the skincare sector.
The skincare industry alone has seen exponential growth and development with the coming of cannabidiol. From moisturizers, masks, lip balms, sunscreens, facial oils, bath bombs, and more, CBD is just about everywhere we look these days.
With cannabidiol crossing over to the skincare and beauty market from the health and wellness sector, it seems only right to be talking about the benefits that CBD oil has for your skin, right? Thankfully, this article will delve into that and more, so be sure to read on especially when you're planning to incorporate CBD into your beauty routine.
Get to Know CBD
Before we get into the benefits that cannabidiol has on our skin, let us get into the nitty-gritty of it all. CBD is actually one of the naturally-occurring compounds found in hemp and marijuana plants. Although this is considered a primary active ingredient in cannabis, it does not cause users to become 'high' as this is a non-psychoactive compound.
Because it does not contain tetrahydrocannabinol (THC) or it only has little to no traces of THC, the compound that causes the high, CBD would not create any mind-altering effects when used.
Skincare Benefits of CBD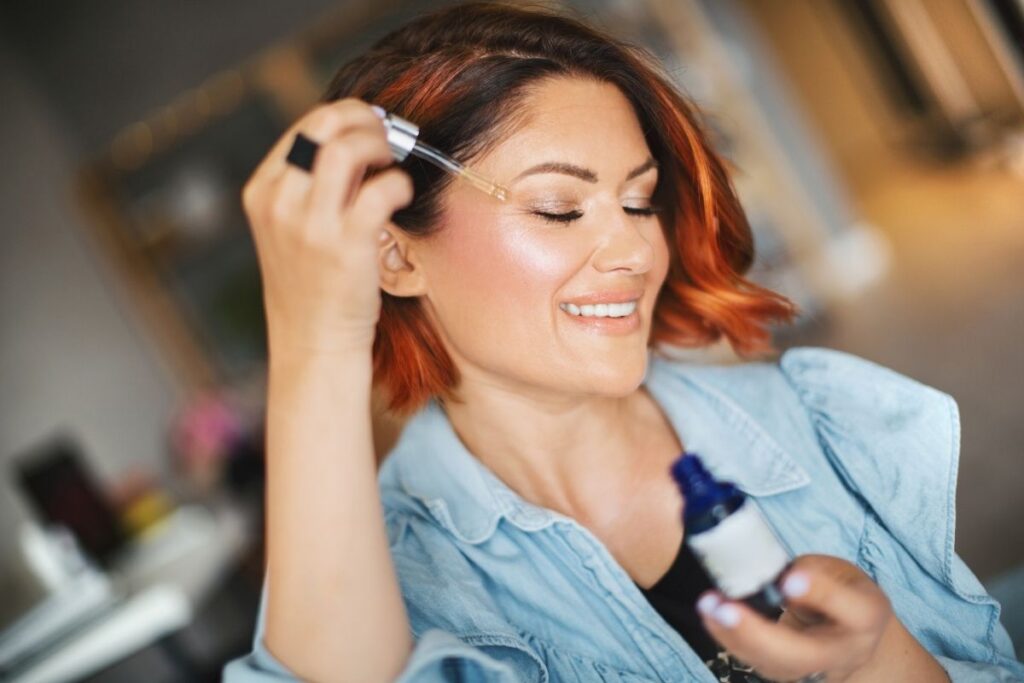 CBD has been praised in the cannabis industry for its capacity to treat and address a variety of illnesses and conditions, including pain, anxiety, insomnia, and, of course, an array of skin problems. This works its magic by interacting with our cannabinoid receptors.
By incorporating CBD into your beauty routine, you can help reduce pain and inflammation that is usually associated with acne. It is also effective in treating more delicate skin conditions that are also prone to irritations, flare-ups, and scaley skin, such as eczema and psoriasis by calming down the skin and adding moisture to it.
Besides this, cannabidiol also plays a role in helping regulate the oil production of your skin and ridding it of excess sebum. In relation to this, CBD use can reduce the number of breakouts since oil production is regulated.
For those who have extremely dry and sensitive skin, you might be happy to know that in the right form, CBD can lend an extra boost of hydration, allowing you to combat dehydration.
How to Use CBD Skincare
There are different CBD products on the market today, from lotions, serums, face and body oils, and many others. Be sure to choose a skincare product you are comfortable with using and read packaging instructions to know how to use this particular item. A rule of thumb would be applying skincare starting from the thinnest consistency.
If you are starting your beauty journey, look for CBD formulas that either have full-spectrum hemp extract, hemp CBD, whole plant CBD, and the like to help you get the best results and potency.
Final Thoughts
There is a reason CBD has been all the craze in the skincare and beauty market these days. Apart from being all-natural and easy to use, it can also address a host of skin problems and conditions.