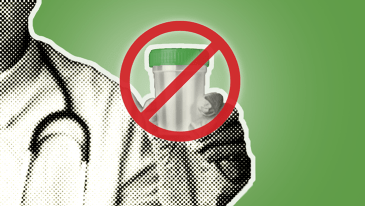 Over 40,000 commercially licensed truck drivers failed federally mandated drug screens for marijuana in 2022, and many did not reapply to return to work, according to statistics compiled by the Federal Motor Carrier Safety Administration's Drug & Alcohol Clearinghouse, a branch of the US Department of Transportation.
Federal law mandates that commercially licensed drivers must randomly undergo marijuana urinalysis testing, which detects the presence of the inert carboxy-THC metabolite. The non-psychoactive metabolite is detectable in subjects' urine for weeks or even months following past exposure. According to a report from the US Department of Justice, the detection of this metabolite "only indicates that a particular substance is present in the test subject's body tissue. It does not indicate abuse or addiction; recency, frequency, or amount of use; or impairment."
NORML's Deputy Director Paul Armentano said, "The Transportation Department's reliance on this outdated technology and upon these discriminatory policies is out of step with reality and is directly contributing to the trucking shortage crisis." NORML has long called for the use of performance testing technology, rather than drug detection technology, to determine whether someone may be impaired while at work.
Armentano added: "Suspicionless marijuana testing in the workplace is not now, nor has it ever been, an evidence-based policy. Rather, this discriminatory practice is a holdover from the zeitgeist of the 1980s 'war on drugs.' But times have changed; attitudes have changed, and in many places, the marijuana laws have changed. It is time for workplace policies to adapt to this new reality and to cease punishing employees for activities they engage in during their off-hours that pose no workplace safety threat."
Since 2020, over 100,000 truck drivers have tested positive for past exposure to marijuana. (About 60,000 additional drivers have tested positive for other substances.) Those who fail their test are required to enter a 'return to work' program, which includes passing a drug test, in order to have their license reinstated. However, only about one-quarter of those with drug test failures have done so – resulting in driver shortages and supply chain issues.
Last year, Rep. Earl Blumenauer (D-OR) sent a letter to the Transportation Department calling on the agency to amend policies that penalize commercially licensed drivers who consume cannabis while away from the job. It stated: "[Y]our department's zero-tolerance policy sweeps up drivers who were unimpaired, drivers who have not used cannabis for weeks or even months, and drivers who have used federally-legal CBD oils. Blanket disqualifications are unjust, unfair, and cause widespread economic and social damage. Thousands of driving positions are unfilled, compounding our supply chain woes. Penalizing safe drivers who comply with state cannabis laws harms both the drivers and the supply chains they support."
In March, the US Department of Transportation proposed changes to existing federal drug testing guidelines that would allow for the use of oral fluid testing as an alternative to urinalysis for those working in the transportation industry. At the time, California NORML Director Dale Gieringer called the proposal an "improvement" over existing policy, stating: "Unlike urine tests, oral fluid tests allow for weekend, off-the-job use of marijuana by workers in safety-sensitive jobs. They are also far less invasive of bodily privacy."
In recent months, lawmakers in several states – including California and New York – have amended their laws so that most employers may not terminate workers solely on the basis on a positive drug test for the presence of THC metabolites.
Additional information is available from NORML's fact-sheet, 'Marijuana Legalization and Impact on the Workplace.'
Related
Medical Disclaimer:
The information provided in these blog posts is intended for general informational and educational purposes only. It is not a substitute for professional medical advice, diagnosis, or treatment. Always seek the advice of your physician or other qualified healthcare provider with any questions you may have regarding a medical condition. The use of any information provided in these blog posts is solely at your own risk. The authors and the website do not recommend or endorse any specific products, treatments, or procedures mentioned. Reliance on any information in these blog posts is solely at your own discretion.