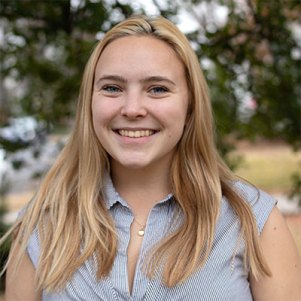 by Lucy Matthews — American University, Class of 2024
I'm choosing to intern at NORML this spring because the organization is committed to fighting on behalf of the rights of cannabis consumers and ending the failed experiment of marijuana prohibition. 
Growing up in Texas, I was taught from a young age that marijuana was supposedly a 'gateway drug' without any medical benefits. It wasn't until my time working in the service industry during the COVID-19 pandemic that I began to understand that these were falsehoods. 
During my experience working waitressing jobs in Tyler, Texas, several of my co-workers used cannabis to relax from their work and lives. A few of my co-workers had been arrested and charged with possession of marijuana. Some of those convicted of non-violent or low-quantity possession offenses were sentenced to months in prison and years on probation. As a result of their criminal records, they had little choice but to work minimum-wage jobs. 
Although I am presently living in Washington DC, where marijuana is recreationally legalized for adult use, I am reminded of those who don't have access to the same freedoms that those in legalized states are entitled to. NORML's efforts in cannabis reform have drawn me toward working in law and policy as I finish my degree at American University.
I look forward to interning with NORML and learning about engaging in cannabis advocacy via the legislative process. Assisting and working toward legalization nationally will allow me not only to learn about the failed federal experiment with cannabis, but also inform me on ways to better educate constituents on how they can take action to change these policies in their own communities. 
Related
Source link