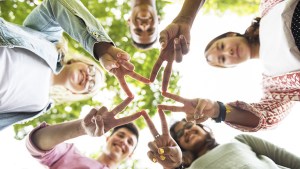 Federal survey data published this week by the US National Institutes of Health reports that rates of teen marijuana use remain near historic lows.
Data provided by the Substance Abuse Mental Health Services Administration's (SAMHSA) latest National Survey on Drug Use and Health finds that just over 11 percent of those ages 12 to 17 report having consumed a cannabis product within the last year. While that figure is an uptick from 2020 and 2021 – when self-reported marijuana use by teens reached historic lows – it remains well below pre-pandemic (2019) levels.
Overall, 23 percent of Americans ages 18 and older reported using cannabis in 2022, and over half said that they have consumed marijuana at least once during their lifetimes.
The study's conclusions are consistent with those of numerous other surveys finding that the adoption of statewide adult-use legalization laws have generally not been associated with increasing rates of youth use. According to a May 2023 report from the US Centers for Disease Control and Prevention, the percentage of high schoolers who ever tried marijuana fell 30 percent between 2011 and 2021 – during which time nearly half of all US states legalized cannabis. The percentage of students who self-identified as current marijuana consumers decreased by a similar percentage during the same time period.
Commenting on the data, NORML Deputy Director Paul Armentano said, "These findings ought to reassure lawmakers and the public that cannabis access for adults can be legally regulated in a manner that is safe, effective, and that does not significantly impact young people's consumption habits."
Full text of the 2022 NSDUH report is available online. Additional information on cannabis use trends among young people is available from the NORML fact sheet, 'Marijuana Regulation and Teen Use Rates.'
Related
Medical Disclaimer:
The information provided in these blog posts is intended for general informational and educational purposes only. It is not a substitute for professional medical advice, diagnosis, or treatment. Always seek the advice of your physician or other qualified healthcare provider with any questions you may have regarding a medical condition. The use of any information provided in these blog posts is solely at your own risk. The authors and the website do not recommend or endorse any specific products, treatments, or procedures mentioned. Reliance on any information in these blog posts is solely at your own discretion.