When fall comes rolling in, many of us want nothing more than to revel in the goodness that pumpkin spice brings, especially in latte form. After all, there is nothing quite like this spice to warm us up from head to toe while wrapped in our favorite chunky knit sweater.
For those who want something other than the mainstream pumpkin spice latte, going for CBD oil treats can certainly set the mood in time for the holidays. Not only will it add cheer to your table, but these will also bring joy to just about another adult's life, particularly when they are tired from dealing with everyday life.
Why Use CBD in Food?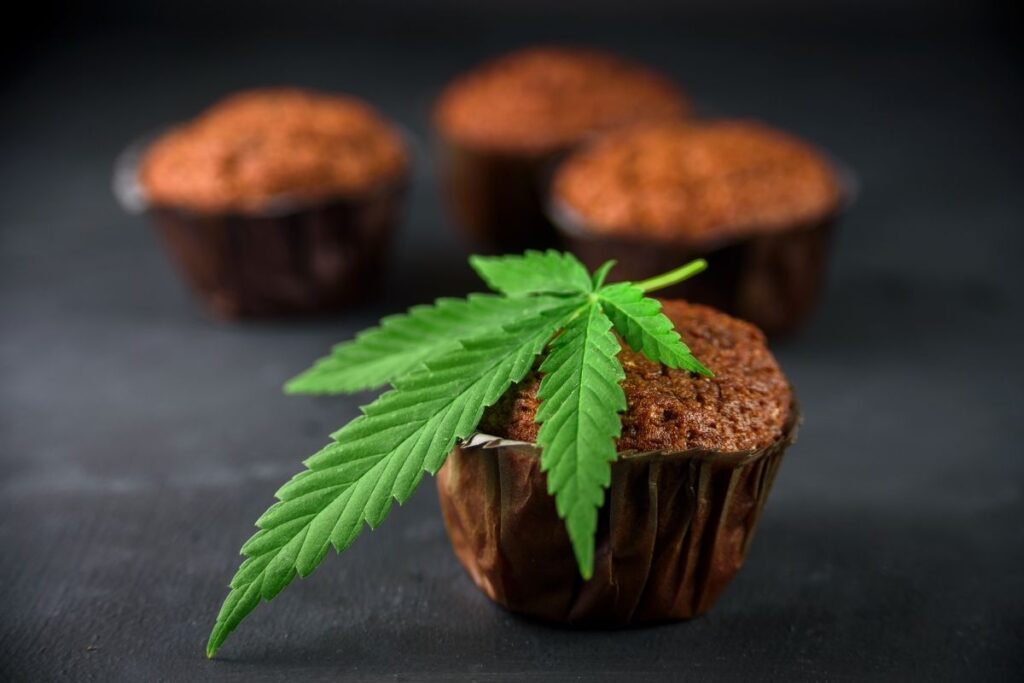 Cannabidiol (CBD) is a non-psychoactive compound found in the cannabis plant. This means that it would not get users high unlike its equally popular counterpart tetrahydrocannabinol, otherwise known as THC.
Nowadays, we can see many products on the market infused or made with cannabidiol and this can be chalked up to the boom that the cannabis industry has experienced in recent times and for good reason. CBD oil is considered a miracle worker of sorts that has been akin to a superfood, especially when it promises tons of health benefits.
Cannabidiol is renowned for its anti-inflammatory and soothing properties, which is why it is being used for treating anxiety, depression, chronic pain, and even to promote better sleep. It works best when consumed with food as it can help the body further increase its absorption.
CBD Food Items to Check Out
Recess Sparkling Water
While not a food item per se, this can quench your thirst while elevating your sparkling water game this fall. These delicately flavored and lovely fall-colored cans can add brightness to your step as these can kiss your troubles away.
This sparkling water is akin to the fancier La Croix but made with CBD hemp extract and adaptogens. This is great for a pick-me-up in the middle of the day to give you not only some refreshment, but also
There are some delectable flavors you are sure to love. Choose from Peach Ginger, Coconut Lime, Black Cherry, Pomegranate Hibiscus, Blood Orange, or Blackberry Chai and you are good to go.
Flaming Hot CBD Weetos
For fans of Flamin' Hot Cheetos, you will be glad to know that you can still pack on the heat, give yourself some much-needed warmth this cooler autumn season, and still feel cool and relaxed while finishing this bag of chips.
Flaming Hot Weetos comes with 100 milligrams of CBD, allowing you to relax after a long day at work. It packs in a powerful punch with its spiciness, while also giving way to its cheesy and salty flavor profile.
Frosted Pumpkin Spice Bars
Since fall simply would not be complete without pumpkin spice, we are including this recipe from High Times. This dessert is ideal for gatherings with friends and loved ones, for Thanksgiving, or simply for those nights you need an extra sugar boost.
The great thing about this is that you can control the dose better as this would be mixed into the frosting, perfect for portioning as it contains only around 33 milligrams of CBD oil.
The Bottom Line
With the cooler weather bringing on all kinds of feelings, and of course, unavoidable achy joints and even headaches, treating yourself to one or two of these cannabidiol food items might be a great idea. Not only can it help alleviate your condition, but it can also keep your mental well-being in check.