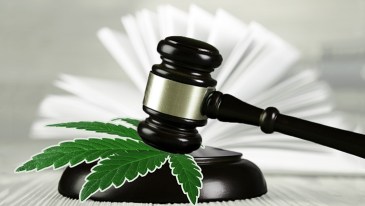 Tens of thousands of Rhode Islanders have had their marijuana convictions expunged by the courts in recent months in compliance with provisions of the state's adult use cannabis legalization law.
Following an executive order issued by State Supreme Court Chief Justice Paul A. Suttell in late January, the judiciary has reviewed and expunged over 23,000 marijuana possession convictions. Those cases involved marijuana possession and no other charges. In the coming months, courts will also review and begin to expunge convictions in cases where marijuana possession was one of multiple charges or counts.
"Hundreds of thousands of Americans unduly carry the burden and stigma of a past conviction for behavior that most Americans, and a growing number of states, no longer consider to be a crime," NORML's Deputy Director Paul Armentano said. "Our sense of justice and our principles of fairness demand that public officials and the courts move swiftly to right the past wrongs of cannabis prohibition and criminalization."
The expungement provisions were included among broader legislation signed into law last May legalizing the adult-use possession, use, and retail sale of cannabis. Retail sales of marijuana products began in December.
Nearly half of all US states have now enacted laws providing explicit pathways to either expunge (or otherwise set aside) the records of those with low-level marijuana convictions. According to publicly available data compiled by NORML, state and local officials have issued over 100,000 pardons and more than 1.7 million marijuana-related expungements since 2018. 
A summary of marijuana-specific expungement laws is available from NORML. The full text of NORML's report, Marijuana Pardons and Expungements: By the Numbers, is available online.
Related
Source link