The MagicalButter Machine MB2e is unique both for its niche abilities and the ease with which it performs. MagicalButter was created in 2012 by Garyn Angel, and it quickly became popular. In 2019, Angel made the High Times Top 100 Most Influential People in Cannabis. The infuser, with its sleek and simplistic design, can make tinctures, oils, and cooking butter. They even have a base recipe on their website called CannaSugar. Their website is aesthetically pleasing, user-friendly, and chock-full of recipes you can attempt at home with basic ingredients.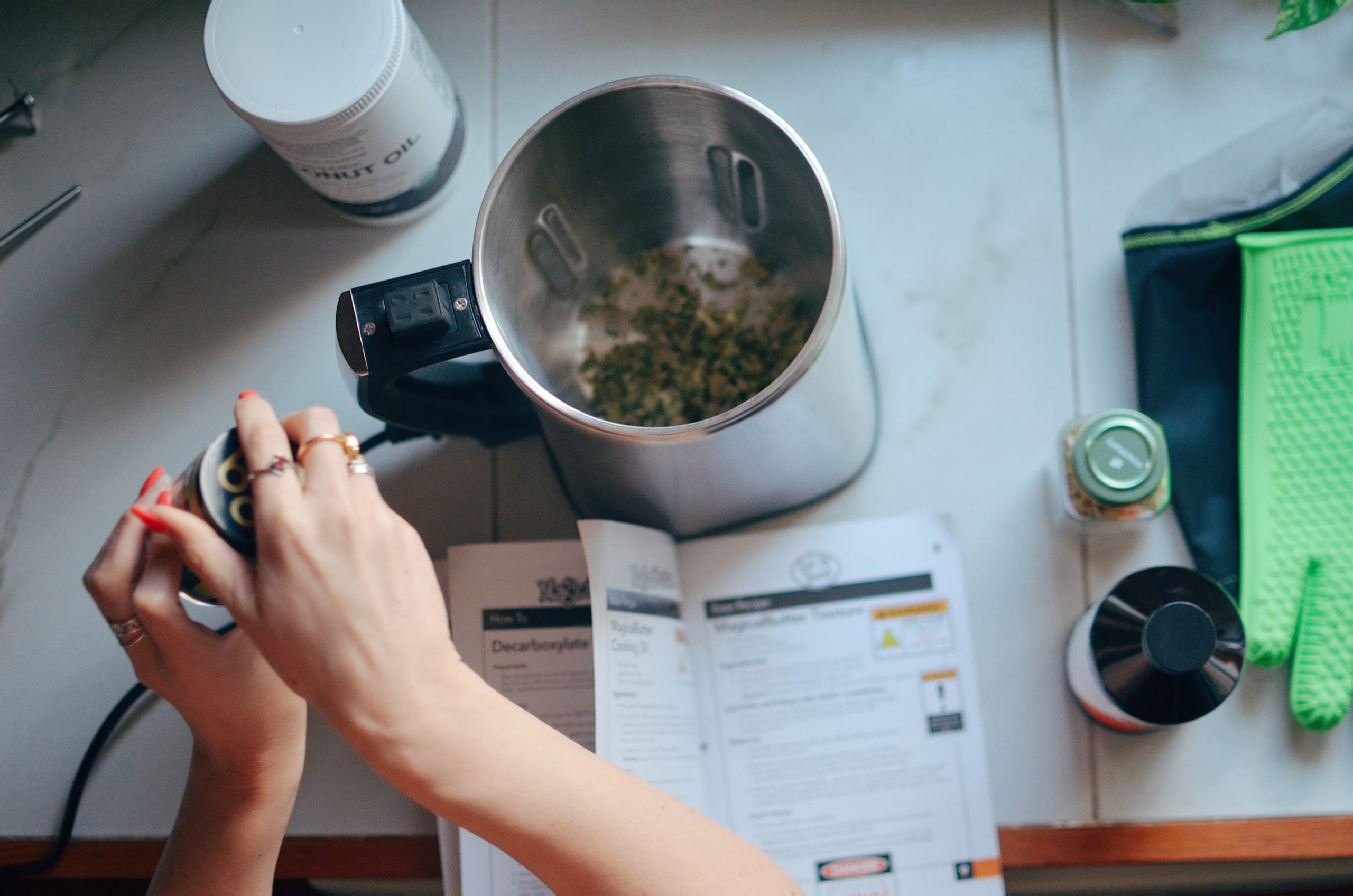 How To Make CBD Oil
For my first infusion, I decided on the MagicalButter Cooking Oil. When I say this product is easy to use, I am not exaggerating — the necessary ingredients were cannabis flower, coconut oil, and lecithin. Sunflower or soy lecithin is an emulsifier commonly used in cooking as a binding agent. In this case, it increases the bioavailability of compounds in cannabis, meaning it can help increase the potency of the extract.
I bought liquid sunflower lecithin at my local food co-op. I used standard coconut oil and picked up some CBD-heavy cannabis at the dispensary. I also added some rosemary just for fun.
Decarboxylate Your Flower
It's important to decarboxylate your cannabis before adding it into the machine in order to activate the compounds in cannabis. To do this, simply separate your flower into smaller bits (grinding is unnecessary) and bake in the oven at 250°F for thirty minutes. Make sure you allow the flower to fully cool off before using it in the recipe (you can put it in the freezer to expedite this process).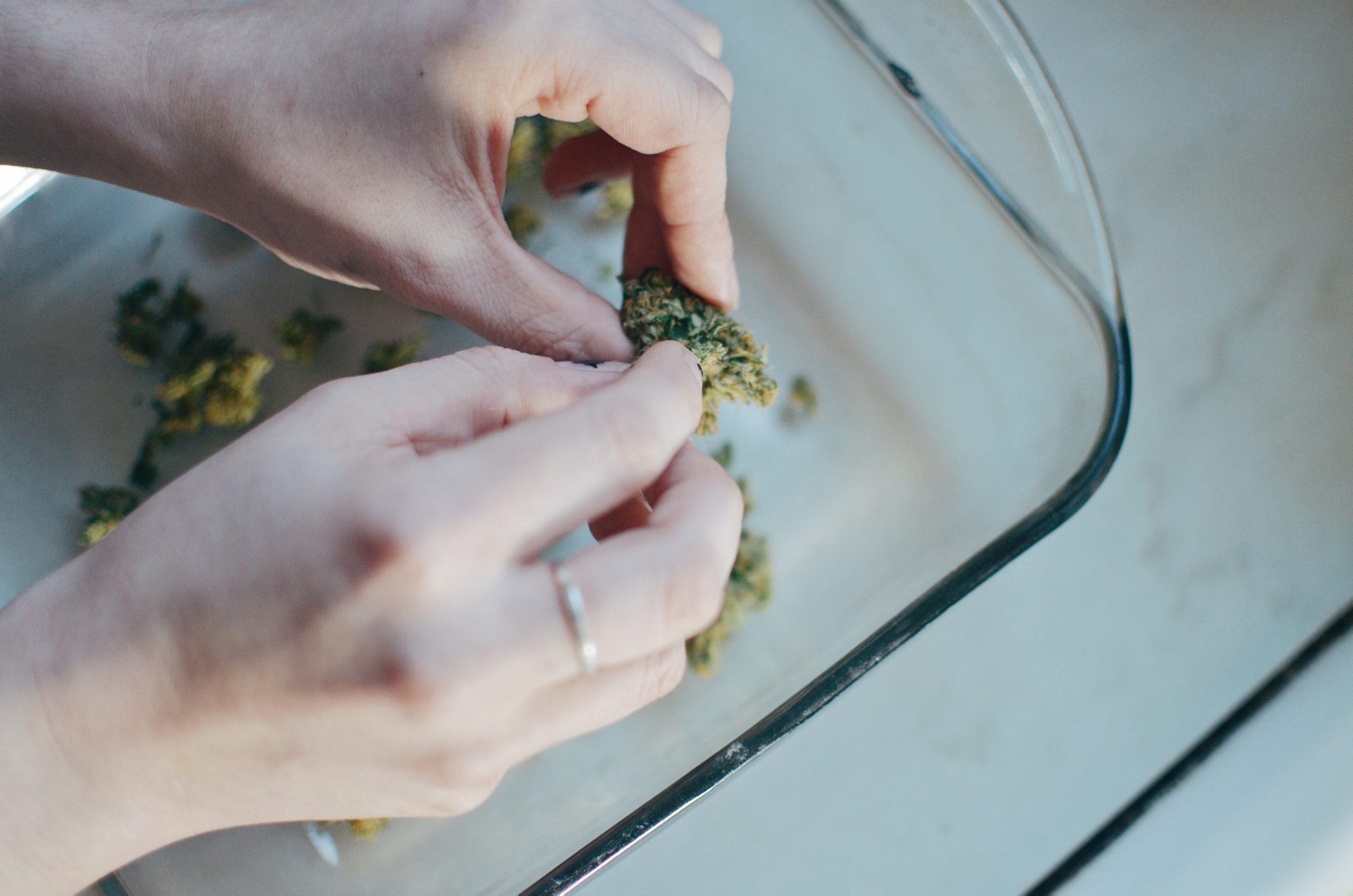 Personally, I am not big on THC's effects but that is why I loved the Magical Butter machine. CBD-heavy cannabis can be used the same way; the site just recommends you decarboxylate it at a slightly higher temperature and for longer than what the manual says. I used the strain Sour Tsunami which has a CBD content of 13.7%, a relaxing and stress-free THC content of 1.9%, and a terpene profile rich in myrcene and alpha-pinene. Both of these terpenes are said to help with anxiety, a benefit further expressed by cannabidiol's own anxiolytic properties. Sour Tsunami is a strain of cannabis commonly used for treating pain, inflammation, and anxiety, which I felt was perfect for this infusion if I wanted to use the oil as a topical salve.
You simply pour all ingredients into the MB2e and press the corresponding temperature and cooking time buttons located right on the lid of the machine (for oil it is 160°F and a one hour cook time), much like a crockpot or pressure cooker. And that's it! It will automatically turn off and beep similarly to an oven timer when your concoction has finished brewing. Then, put on the included silicone Love Glove to protect yourself from the hot machine parts and pour your mixture into the filter bag. What you'll get is a beautiful amber-colored liquid that can be used topically for soreness, pain, and even tattoo healing or as an add-in for butter or oil in many household recipes.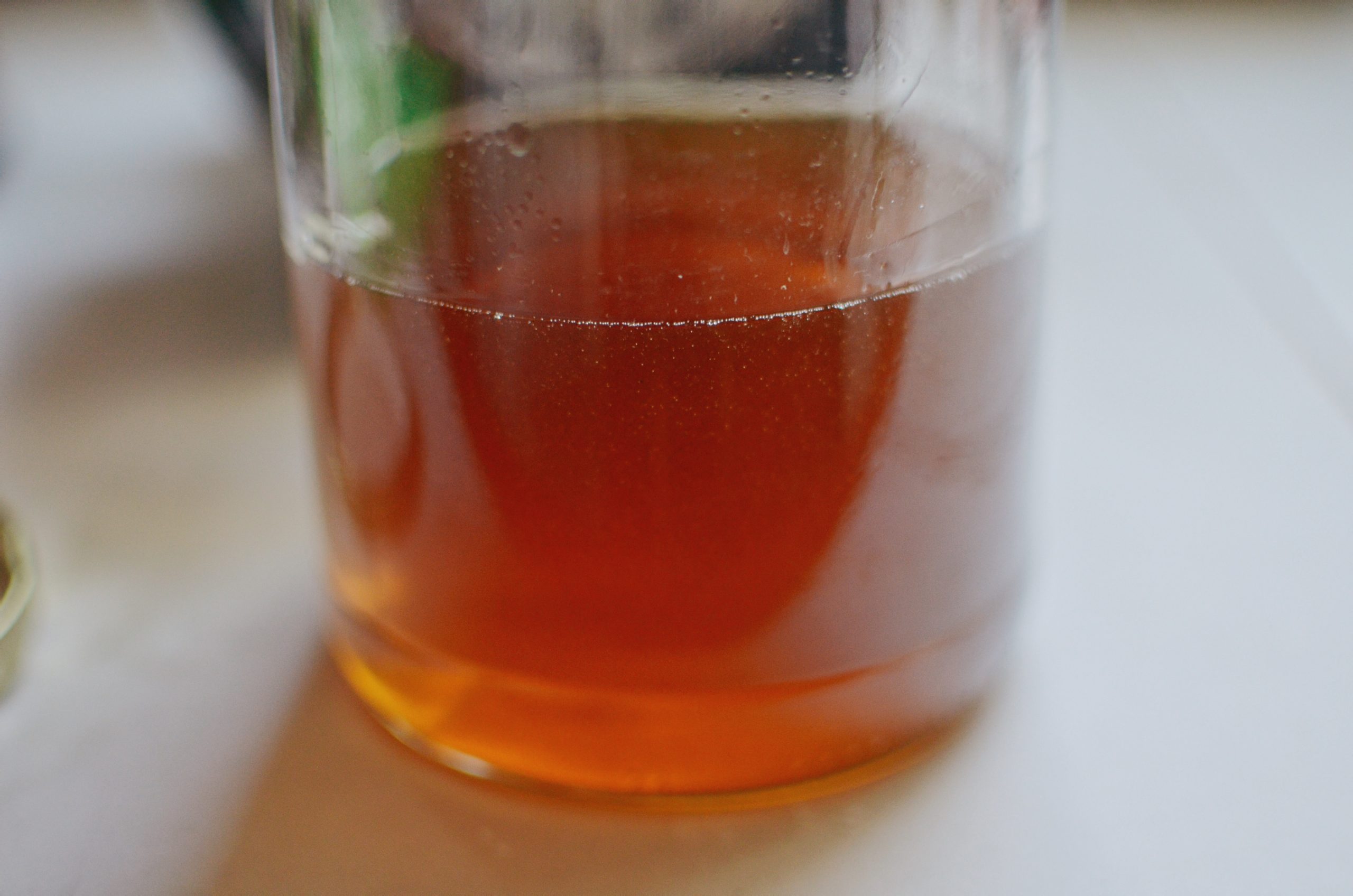 Some unique features of this machine are the rim, decked with LEDs that flash rainbow when in use, and the very-bright-green and almost comical Love Glove that comes with. There is no other product in this market so user-friendly and versatile in its abilities than the Magical Butter Infuser. I had absolutely no issues with it and I am eager to discover all the new possibilities of infused cooking that MagicalButter has made available.
Medical Disclaimer:
The information provided in these blog posts is intended for general informational and educational purposes only. It is not a substitute for professional medical advice, diagnosis, or treatment. Always seek the advice of your physician or other qualified healthcare provider with any questions you may have regarding a medical condition. The use of any information provided in these blog posts is solely at your own risk. The authors and the website do not recommend or endorse any specific products, treatments, or procedures mentioned. Reliance on any information in these blog posts is solely at your own discretion.