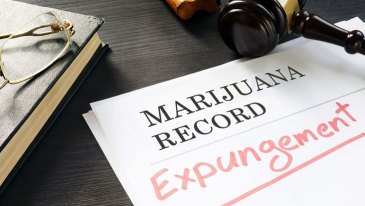 Democratic Gov. John Bel Edwards has signed legislation (House Bill 286) into law facilitating the expungement of marijuana possession convictions.
The new law took effect upon passage.
The law allows first-time marijuana possession offenders to file a request for an expungement of their records within 90 days of their conviction. (Previously, the law mandated a waiting period of five years before one could fine a petition with the courts to have their records sealed.) Costs specific to the filing will be capped at $300.
The bill received bipartisan support from members of both chambers. House lawmakers passed the bill by a vote of 69 to 30, while Senators passed the measure by a vote of 32 to 7.
Although low-level marijuana possession offenses were partially decriminalized in 2021, it is still classified as a criminal misdemeanor resulting in a criminal record.
"Tens of thousands of Louisianans carry the burden and stigma of a past conviction for behavior that the majority of state residents, and a growing number of states, no longer consider to be a crime," NORML's Deputy Director Paul Armentano said. "Our sense of justice and our principles of fairness demand that public officials and the courts move swiftly to right the past wrongs of cannabis prohibition and criminalization."
Louisiana is the 24th state to enact legislation explicitly facilitating the process of having select marijuana convictions expunged, vacated, otherwise set aside, or sealed from public view. According to publicly available data compiled by NORML, state and local officials have issued over 100,000 pardons and nearly 1.8 million marijuana-related expungements since 2018 as a result of the passage of these laws.
A summary of marijuana-specific expungement laws is available from NORML. The full text of NORML's report, Marijuana Pardons and Expungements: By the Numbers, is available online.
Related
Medical Disclaimer:
The information provided in these blog posts is intended for general informational and educational purposes only. It is not a substitute for professional medical advice, diagnosis, or treatment. Always seek the advice of your physician or other qualified healthcare provider with any questions you may have regarding a medical condition. The use of any information provided in these blog posts is solely at your own risk. The authors and the website do not recommend or endorse any specific products, treatments, or procedures mentioned. Reliance on any information in these blog posts is solely at your own discretion.