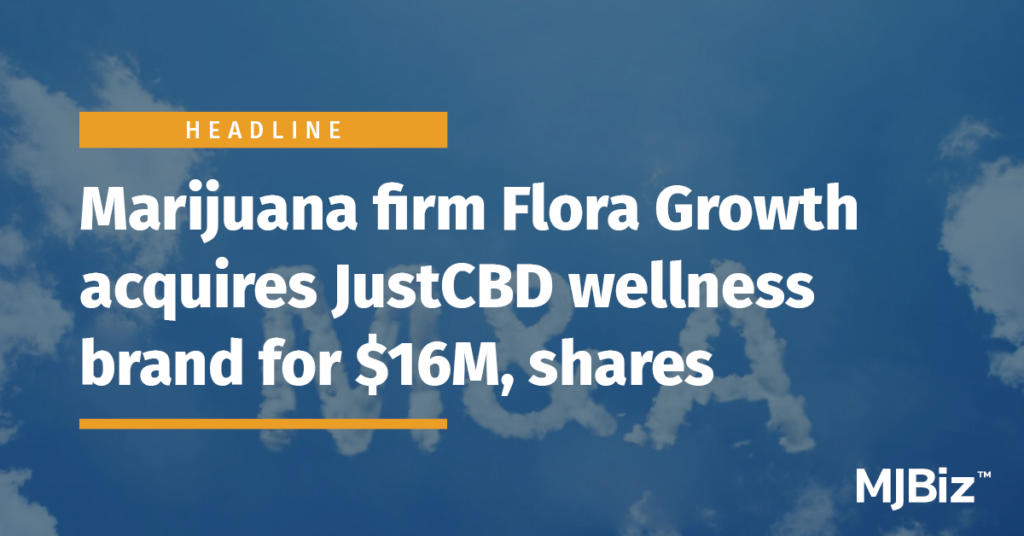 Toronto-based cannabis company Flora Growth Corp. says it has the United States, Germany and Mexico in mind as its closes a $30 million cash-and-stock acquisition of Miami-based JustCBD.
The deal announced Monday includes $16 million in cash and an additional 9.5 million privately issued Flora common shares to the companies that own and operate JustCBD, Just Brands and High Roller Private Label.
Flora Growth CEO Luis Merchan said the acquisition will strengthen the company's foothold in the U.S. CBD market and give the company an "incredible opportunity to leverage our economically advantaged cultivation to support the expansion of the JustCBD brand in the global market."
Flora Growth mentioned Colombia, Germany and Mexico as expansion targets because they allow CBD sales.
Flora Growth says it plans to leverage the CBD it grows in Cosechemos, Colombia, to reduce input costs for JustCBD products, which include tinctures, edibles, topicals and pet products.
The acquisition comes four months after Flora brokered a licensing agreement with Tonino Lamborghini, an Italian luxury lifestyle brand with food and beverage interests, to sell CBD-infused beverages in North America and Colombia.
Also, Flora Growth bought California vape maker Vessel Brand last November in another stock-and-cash deal worth $30 million.
JustCBD CEO Hussein Rakine will work on Flora's U.S. expansion strategy, the companies said.
Flora Growth Corp. trades on the Nasdaq as FLGC.