Yoga has been on the trend for a while now, with people jumping on their mats to practice good body flow and routine coupled with breathing exercises. The magic lies in mindfulness and integrated body movements. It's become as popular as it can get, but with the addition of cannabis, it's even gotten huge.
What people call Gangja yoga involves smoking marijuana right before performing the practice. There are pieces of evidences showing ancient people incorporated cannabis into yoga to bring a shift into the consciousness and become more open.
In this article, we're exploring what's there for people who can perform Gangja yoga and how it helps with overall wellness.
The Mix
The Gangja yoga classes are only available at states where recreational marijuana is legal. California and Colorado are among the trendy spots where this particular practice is performed. Most classes use cannabidiol (CBD) to alter the state of consciousness of participants, with the goal of being more counterproductive.
In addition to a full routine for fitness, the inclusion of CBD promotes healing and pain relief. Cannabidiol in the form of oil has shown beneficial effects for chronic pain, mental conditions such as anxiety, insomnia, and depression, and even Parkinson's disease, Alzheimer's, and rheumatoid arthritis.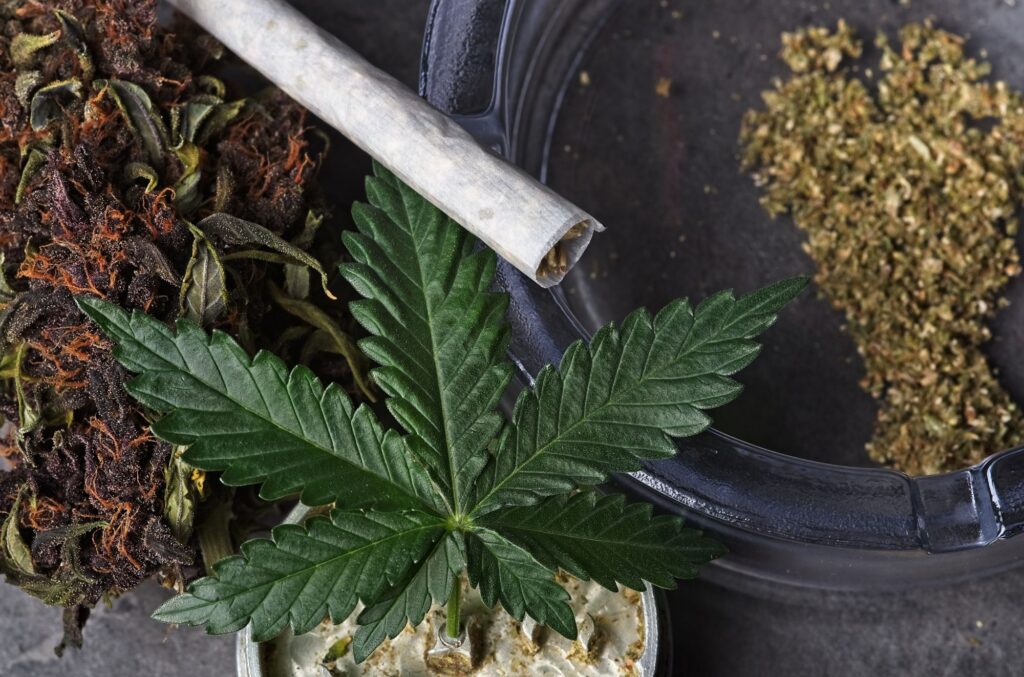 Mixing CBD into the yoga practice relieves the body pains experienced by participants, all the while expanding the self awareness and opening up new doors in the psyche. Engaging in a deeper connection with the world and oneself have meditated benefits including enhanced focus and mindfulness.
Other classes make use of smoking alternative for even better experience. Using the Indica strain produces a mellow and light vibe so participants can drop with ease and have fluid movements. Senses are heightened and people become more aware of the surrounding, including the sounds and movements to the flow.
Synched Movements
Other people who dived into Gangja yoga can detail how it felt graceful to move with cannabis. The body becomes more in synched with the music, with pulsing movements to hold the positions. There are reports that participants feel more connected to their bodies, breathing better and moving without distractions.
To put it simply, the mind is quieted even more, which means a person can breathe easy, focus more without effort. The flow seems to be more more dynamic and provides a sense of calmness every movement.
Ganja yoga is suited for individuals who are after relaxation and calmness, as well as relieving fatigue or body aches. The cannabis-centric practice helps to achieve balance in the endocannabinoid systems and unravel more layers of the mind.
Non-Intoxicating Option
Cannabidiol or CBD is always a better choice for beginners, especially those who happen to have no experience consuming marijuana. This substance provides numerous benefits, and is a great start for those who are curious in the Gangja yoga. Unlike THC, CBD creates a calming effect with no raise in the blood pressure.
Oils are great for fast effect, just as tincture and topicals. Others mix smoking Indica strain with CBD products for the entourage effect. One cannot feel as much 'high' as CBD contains very little traces of THC, therefore, there's really no intoxicating effect or feeling.
Bottom Line
It's safe to say that cannabis and yoga are a natural fit, enhancing one's mindfulness and promoting healing. The crossover isn't new and people can always explore cannabis products to mix with the yoga practice.
In addition to smoking cannabis, beginners have an option to try CBD products in topical, oils, and tincture. Practitioners can increase the cannabis intake before yoga to reach a more relaxing state.