by Samantha Goldstein — University of Wisconsin at Madison, Class of 2023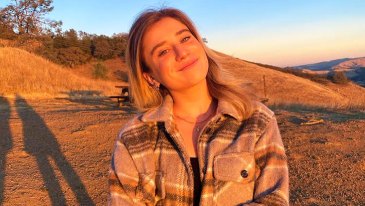 There are two main reasons why I am choosing to intern with NORML this spring. First, I am a longtime proponent of marijuana legalization. Second, I have worked with the Wisconsin Department of Corrections and I have seen first-hand the damage caused by criminal marijuana prohibition.
For decades, marijuana laws have been used to criminalize tens of millions of Americans, disproportionately people of color and low-income people, waste tax dollars, and fuel mass incarceration. 
Legalization provides solutions to many of these issues, no doubt, but it is also imperative that we utilize science and evidence to guide these policies. Considering this is inherent to NORML's mission, I was enraptured with the organization. 
As a cannabis consumer, marijuana has changed my life for the better. I have used it both for mental and physical health purposes, as well as for chronic pain management. I am lucky enough to be from a state (California) where regulated cannabis products are readily available, and can be delivered to your front door at a fair price. In my opinion, it is hard to find treatment that has been more effective for me than cannabis. 
When I was an intern with the Department of Corrections in Wisconsin, I was exposed to the extent to which cannabis consumers are stigmatized among those in the criminal justice system: by correctional officers, police officers, supervisors, probation agents, judges, healthcare providers, and everyone in between. At first, their attitudes made me feel uncomfortable, but then it inspired me to want to play a larger role in the fight to legalize cannabis and to alter the narrative surrounding the plant and those who consume it. NORML has long played an essential role in cannabis law reform, and there is nothing that I want to do more than be part of an organization that supports initiatives that advocate on behalf of freedoms for cannabis consumers. 
Related
Source link