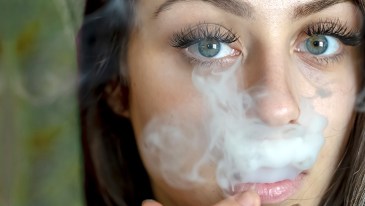 Cannabis use is not associated with an elevated risk of chronic obstructive pulmonary disease (COPD), even among those possessing a clinically high risk for developing the disease, according to longitudinal data published in the journal Chronic Obstructive Pulmonary Diseases.
A team of investigators led by researchers at the University of California, Los Angeles assessed the relationship between cannabis use and COPD development in a cohort of older subjects who either smoked or formerly smoked tobacco cigarettes.
They determined that neither former nor current cannabis smoking was associated with evidence of COPD progression or its development.
Authors reported, "In [this] cohort of ever-tobacco smokers of ≥20 pack-years with established COPD or at risk of developing COPD followed over an average of more than four years, a history of current and/or former smoking of marijuana of any cumulative lifetime amount was not found to be associated with a significantly deleterious impact on progression of COPD." They further acknowledged, "Among ever-tobacco smokers in the same cohort without COPD at enrollment, self-reported current and/or former concomitant marijuana smoking, including heavy marijuana smoking, was not found to be associated with an increased risk of subsequently developing COPD."
The findings are consistent with those of prior studies concluding that cannabis inhalation, even long-term, is not positively associated with COPD, lung cancer, or irreversible airway damage. Moreover, the use of vaporization technology, which heats herbal cannabis to a set temperature below the point of combustion, is associated with reduced exposure to toxic gasses and has been identified as a "safe and effective" cannabis delivery device in clinical trial settings.
"These results are consistent with decades worth of data finding that cannabis smoke exposure is not associated with the same sort of deleterious pulmonary impact as is tobacco smoke exposure," NORML's Deputy Director Paul Armentano said. "They should be reassuring to cannabis consumers and to health professionals alike, and they should help to guide future policies with respect to the crafting of evidence-based public health messages and associated regulations."
An abstract of the study, "Impact of marijuana smoking on COPD progression in a cohort of middle-aged and older persons," appears in Chronic Obstructive Pulmonary Diseases. Additional information is available from NORML's fact-sheet, 'Cannabis Exposure and Lung Health.'
Related
Source link