My name is Ashley Culbertson, and I am a 4th-year Policy Analysis student at Indiana University. As a Policy Analysis student, my coursework is focused on finding quantitative and qualitative research to support and advocate for public policies. I am interning with NORML because marijuana reform is desperately needed in my home state of Indiana.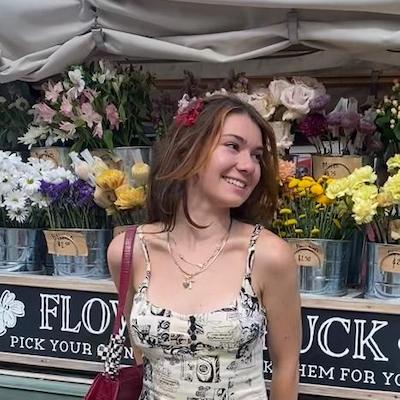 I hope to grow my knowledge and experience in the world of marijuana policy advocacy through this internship experience. I hope to one day see my home state pursue an equitable and facts-based approach to marijuana legislation, not one rooted in stigma and racial discrimination as it is now.
I have lived most of my life in Indiana, and I have always been aware of the politics that surrounded me in this conservative state. This is what drew me to study policy and advocacy in college. Our Governor has stated that he will not take any action toward marijuana legalization until it is addressed on the federal level, despite the fact that a super-majority of Hoosiers support legalization in some form. Even as our neighboring states have legalized marijuana for recreational use, Indiana continues to support harsh sentences and fines for marijuana possession which perpetuates racial inequality.
I am excited to learn from the years of political experience possessed by NORML's staff as I prepare to enter the professional world at the end of this school year. NORML shares my desire to base its advocacy for a better world upon evidence and quantitative data. I hope that my experience and knowledge from this internship will guide me to become a better advocate for legalization in my home state during my time at NORML and beyond.
Related
Source link