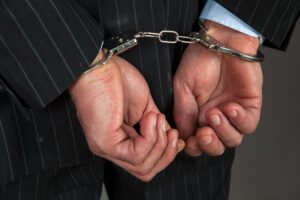 Bradford County, Pennsylvania District Attorney Chad Salsman has been charged with sexual assault, indecent assault, witness intimidation, and obstruction of justice. The charges stem from Salsman's time in private practice, before he was elected to the district attorney position in 2019 and involved alleged coerced sexual acts with five different women.
Pennsylvania Attorney General Josh Shapiro announced the charges earlier this week:
"Chad Salsman would regularly use his position and power as an attorney to coerce his victims into performing sexual acts on him. He would bring them into his private office, under the guise of discussing their case, and used his knowledge of his clients' vulnerabilities to negate their consent and sexually assault them," said AG Shapiro. "Salsman picked these victims because they didn't have any other choice, because he thought they would be easy to silence, and less likely to be believed if they ever came forward. As Attorney General, I have a responsibility to stand up for people who need a voice in our Commonwealth."
The announcement also noted that the five women who've come forward were able to corroborate details known only to the victims. One commonality was that Salsman allegedly preyed on them when they felt most vulnerable:
"Five women, independent of one another, experienced the same pattern of advances, coercion, and assault at the hands of Mr. Salsman when he was a defense attorney. They had to rely on Salsman to be their advocate, to represent them at a time they felt powerless, and instead they were preyed upon," said AG Shapiro.
The reported details of Salsman's alleged assaults paint a stark pattern:
According to Shapiro's allegations, Salsman would intimidate and coerce the women into unwanted sexual acts on his desk and then direct them to a bathroom in his office to clean up.

Staff from Salsman's law firm testified that he had a policy of having them play music, run noise machines or run the air conditioner to drown out the sounds of the client meetings. They also said they repeatedly saw female clients leave his office in tears.
Salsman is represented by Samuel Stretton who said his client is "absolutely and totally innocent," and pledged to "fight this vigorously."
---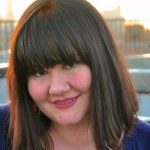 Kathryn Rubino is a Senior Editor at Above the Law, and host of The Jabot podcast. AtL tipsters are the best, so please connect with her. Feel free to email her with any tips, questions, or comments and follow her on Twitter (@Kathryn1).
Medical Disclaimer:
The information provided in these blog posts is intended for general informational and educational purposes only. It is not a substitute for professional medical advice, diagnosis, or treatment. Always seek the advice of your physician or other qualified healthcare provider with any questions you may have regarding a medical condition. The use of any information provided in these blog posts is solely at your own risk. The authors and the website do not recommend or endorse any specific products, treatments, or procedures mentioned. Reliance on any information in these blog posts is solely at your own discretion.