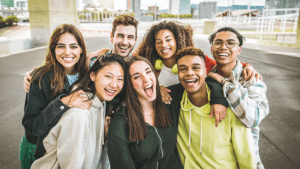 Colorado retailers are in strict compliance with the state's minimum age laws and they are not selling cannabis products to underage patrons, according to data provided by the state government and first reported by Marijuana Moment.
Data for the year 2022 shows that underage operatives were denied access to retail cannabis products 99 percent of time, up from 94 percent in 2016.
The findings are consistent with results from other states. For example, a 2022 inspection study of licensed retailers in California reported that marijuana businesses were "100 percent" compliant with the state's ID verification policy. Authors of the study concluded, "Underage youth are not obtaining marijuana at licensed recreational outlets."
Another study, published in the Journal of Studies of Alcohol and Drugs, assessed retailers' compliance in California, Colorado, and New Mexico. The study's authors concluded, "Compliance with laws restricting marijuana sales to individuals age 21 years or older with a valid ID was extremely high and possibly higher than compliance with restrictions on alcohol sales."
Data gathered from point-of-sale audits of randomly selected retailers in Denver, Los Angeles, Las Vegas, and Seattle similarly reported near 100 percent compliance with the law.
Commenting on the findings, NORML's Deputy Director Paul Armentano said: "Regulation works. Illicit marijuana providers don't ask for or check for ID, but licensed businesses most certainly do."
He added, "States' real-world experience with marijuana legalization affirms that it be implemented in a way that provides regulated access for adults while simultaneously limiting youth access and misuse."
Data provided earlier this year by the US Centers for Disease Control and Prevention reported that the percentage of high schoolers who reported having used cannabis over the past 30 days fell by nearly one-third over the past decade, during which time 23 states legalized the adult-use marijuana market.
Additional information is available from NORML's Fact Sheet, 'Societal Impacts of Cannabis Dispensaries/Retailers.'
Related
Medical Disclaimer:
The information provided in these blog posts is intended for general informational and educational purposes only. It is not a substitute for professional medical advice, diagnosis, or treatment. Always seek the advice of your physician or other qualified healthcare provider with any questions you may have regarding a medical condition. The use of any information provided in these blog posts is solely at your own risk. The authors and the website do not recommend or endorse any specific products, treatments, or procedures mentioned. Reliance on any information in these blog posts is solely at your own discretion.