Are you looking for perfect 420 friendly hotels in Denver, Colorado? We got you covered. It's always good to go to a destination with some general research already conducted. That way, you can simply go to relax and enjoy yourself while consuming your favorite strain or edible delights. We have put together some things to consider when looking to book 420 friendly hotels in Denver, Colorado.
What are 420 friendly hotels?
As the name suggests, 420 friendly hotel rooms provide lodging options for those who love weed. This type of lodging might have designated smoking areas nearby (or inside) one's own suite – however big it may be. Whether you're staying in your room or just hanging out on a balcony with friends, 420-friendly accommodations offer smokers access to amenities that cater specifically to them. Whether they want a private place where they can get high at any time of day without feeling judged or if instead there's a party happening near communal grounds, so everyone is welcome to join and enjoy. 420 friendly hotels are the new hot commodity for cannabis enthusiasts, catering to their every need and desire for cannabis consumption on-premises.
How to find the best 420 friendly hotels in Denver, Colorado?
If you're looking for a place to stay that is 420 friendly and can accommodate your needs, then keep on reading. The best way to find these hotels are by doing a few quick Google searches using the keyword terms "weed-friendly hotels in Denver" or "420 friendly hotels in Denver". Make sure to check several websites and cross-reference each hotel that interests you. Weedmaps.com will give an overview of how many marijuana dispensaries are near each establishment, so if you want more than just lodging while on vacation, this website is worth checking out while planning your trip.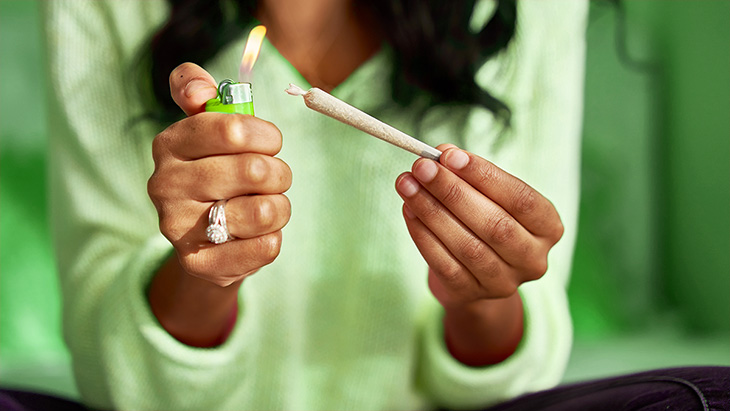 Check out our 5 tips on choosing a cannabis-friendly hotel below!
1. Ask about the hotel's smoke policies (e.g., are guests allowed to smoke in their rooms, on balconies, etc.). – Some hotels state that they are 420 friendly; however, they may limit the consumption or smoking of cannabis to a small restricted area. It would be terrible to plan a weed tourism trip to Denver, Colorado, with the sights of being able to enjoy a spliff on your balcony, only to be told it's not possible and that you have to go to a "smoking area" away from your room. So to avoid confusion and frustration, make sure you check with the hotel directly and get their policies before booking your stay.
2. Choose a hotel near your destination so you don't have to travel far when you're high. – This is critical to think through before booking your 420 friendly hotel in Denver, Colorado. Suppose you are looking to do some sightseeing, hiking, shopping or enjoying some other form of entertainment. In that case, it is good to book a place that is relatively close to your hotel accommodations. This way, you can have the option to walk, grab an electric scooter, or even Uber to your destination. You do not want to run the risk of putting yourself or the people around you in danger in a motor vehicle accident. Not only would it ruin your vacation, but it could potentially ruin a lot more for those affected.
3. Look for hotels that offer complimentary weed or other types of marijuana as part of their amenities. – What a perk! Some hotels will offer complimentary samples for their guests or give discounts to local weed shops or dispensaries they have relationships with. This is great as sometimes you could be flying in from a non-legal state and can not bring your cannabis with you. It saves both money and time if the hotel offers this, so always ask about this in advance.
4. Check reviews and ask friends who've been there before what they thought about it. – This is another big one, especially ones from friends or family. Online reviews can easily be made up, so make sure you check with people close to you to see if they have been and have any recommendations. There is really no incentive for them to give you non-candid information or suggestions.
5. Consider booking a private suite if you plan on consuming cannabis in your room during your stay. – If you plan on traveling with several friends, a private suite would be ideal. That way, you can gather and experience your cannabis together and have plenty of space to vibe out and enjoy the company of the people you came with. What's a vacation without good company and good weed? A bad one! (haha)
Conclusion
We hope these tips will help you make an informed decision about where to stay when visiting Denver. Book that trip and enjoy the mile-high city on a new, elevated level!
Medical Disclaimer:
The information provided in these blog posts is intended for general informational and educational purposes only. It is not a substitute for professional medical advice, diagnosis, or treatment. Always seek the advice of your physician or other qualified healthcare provider with any questions you may have regarding a medical condition. The use of any information provided in these blog posts is solely at your own risk. The authors and the website do not recommend or endorse any specific products, treatments, or procedures mentioned. Reliance on any information in these blog posts is solely at your own discretion.