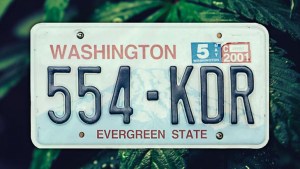 State officials are set to begin providing financial reimbursements to hundreds of thousands of residents with prior convictions for the possession of marijuana and other controlled substances.
In 2021, the Washington Supreme Court determined that the legal statutes that criminalized drug possession were unconstitutional and void because they did not require intent, or knowledge of possession — a due process violation of both state and federal constitutions. As a result of this decision, known as State v. Blake, any Blake-related convictions qualify to be vacated and removed from one's criminal record, and any legal financial obligations paid as a result qualify for financial reimbursement.
According to a July 31st press release issued by the Administrative Office of the Courts, "The State v Blake ruling impacts an estimated 200,000+ felony drug possession charges dating back to the 1970s and an estimated additional 125,000 misdemeanor marijuana charges eligible for vacation."
State officials have set aside nearly $100 million to reimburse fines, court costs, and legal fees associated with these prior convictions, and they have launched a web portal where eligible parties may apply for a refunds.
"The intent [of the new website] is to have a process that is easy to navigate and will provide for a timely response for individuals to receive their refunds," said Sharon Swanson, Blake implementation manager for the Administrative Office of the Courts. "The public will be able to search for their cases by their name or case number."
The homepage of the website reads: "If you have a Blake-impacted criminal record, you must first have your Blake-related convictions vacated and refund eligibility determined by the Washington State county court or courts where you were convicted. Once you've vacated your conviction and found your record online, you are ready to apply for your LFO [legal financial obligations] refund online or by mail."
In 2019, Democratic Gov. Jay Inslee signed legislation into law stating: "Every person convicted of a misdemeanor marijuana offenses, who was 21 years of age or older at the time of the offense, may apply to the sentencing court for a vacation of the applicant's record of conviction for the offense. … If an applicant qualifies under this subsection, the court shall vacate the record of conviction." Washington legalized adult-use marijuana possession in 2012.
Further information is available from the Washington Courts Blake Refund Bureau.
Related
Source link