The so-called 'war on drugs' has never been about reducing drug use; rather, it has always been about criminalizing our most vulnerable and marginalized citizens. I am at interning at NORML this summer to push back against policies that harm millions of people, and to fight for policies that empower those who have previously been harmed by these destructive policies.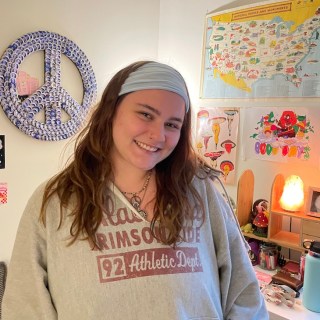 My own experiences, as well as the experiences of those around me, have shown me first-hand the benefits of marijuana – not only for individuals' well-being, but also for communities. Marijuana prohibition has had profoundly negative effects on our  economy, public safety, and the carceral system. Though most people, especially in my home state of Alabama, believe that our justice system serves to protect us from violent criminals, almost half of all people incarcerated in the United States are imprisoned for drug possession. Because of the war on drugs, drugs, and people who use them, are vilified as the worst parts of our society and are frequently locked away for no other reason than these misconceptions. 
There are millions of people who use drugs and still lead meaningful, successful lives, yet every 90 seconds, on average, someone gets arrested for violating marijuana laws. By contrast, in places where marijuana has been repealed, we see boosted economies, safer communities, and healthier individuals. I am passionate about participating in the fight to make those outcomes a reality for all of America. 
While states that have legalized cannabis must be celebrated, we must not leave behind other states, like the deep south, whose citizens similarly deserve the same rights to bodily autonomy and healthy lives. We must also emphasize efforts to provide expungement relief and economic equity. To have cannabis justice, marijuana must first be descheduled  federally, marijuana convictions must be expunged, and those previously arrested for marijuana must be at the head of the table in building the regulated cannabis market. I am interning for NORML to be a part of those missions and to bring an end to the heinous war on drugs.
Related
Source link