I am elated to be a part of an organization that was founded to represent responsible cannabis consumers and that continues to advocate on their behalf. Growing up in the Black community, I have always wanted to help marginalized communities gain equal opportunities. This is why I am in the process of becoming an attorney. I want to use my professional abilities to bring about changes in marijuana policies and ensure that those with past convictions have the opportunity to have their records expunged once reform has been enacted.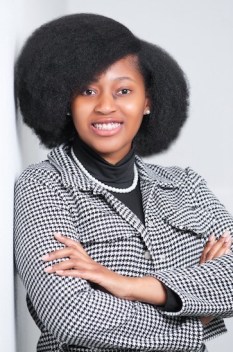 I was first made aware of NORML while working with the Cannabis Organization at the Southern University Law Center, SMART, and Students for Sensible Drug Policy's "Free the Plant, Free the People Initiative." The frequent posts on NORML's website and in their e-zine allowed me to stay on top of the latest developments in cannabis policy reform. Given how essential of a resource NORML has been for me, it was only a natural next step to apply for their internship program. 
Interning with NORML provides me with the opportunity to engage in projects that closely align with my passion. I aspire to change the social stigmas surrounding marijuana and marijuana use. I also aspire to promote the therapeutic utility of cannabis.  
I also want to learn how to influence legislation and how to be an active participant in the legislative process. How the marijuana laws are written across the United States varies significantly, and these seemingly minute changes can mean a world of difference. I plan to become a more effective change agent through my work with NORML. I want to make sure that I, along with others, know how to use our voices and get legislation passed that best reflects our needs and concerns. 
In short, I'm interning with NORML to become a better advocate, to promote, influence, and enact legislation, and to hold government officials accountable! 
Related
Source link