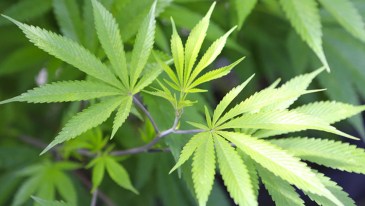 Delaware took a major step toward ending cannabis prohibition today when House members passed legislation (HB 2: a/k/a the Delaware Marijuana Control Act) to legalize an adult-use market. The bill passed 27 – 13 -1, a two-thirds supermajority with bipartisan support. 
Longtime advocates applauded lawmakers for tenaciously working to advance the measure and for voting in line with public sentiment. 
"The people of Delaware overwhelmingly support cannabis legalization and we deserve to see our legislature finally make this important change in 2023," said Delaware Cannabis Advocacy Network Executive Director Zoë  Patchell.
HB2 easily cleared the three-fifths majority required for any proposed Delaware law that institutes a new tax, a hurdle that proved difficult in years past.
"It has taken more than a decade of work on the part of grassroots volunteers and our bill sponsors to get to this historic victory," said Patchell. "The people have always been the underdog in this fight. Now, after years of delaying reform, we're finally seeing legislative votes reflect public support, where proponents outnumber opponents two-to-one."
Polling from the University of Delaware has consistently shown over the past decade that a solid majority of residents favor legalization. Recent polling from Civiqs shows local support for cannabis reform as high as 70 percent.
Delaware NORML's Executive Director Laura Sharer, commended lawmakers on passing both HB1 and HB2 this week with such strong endorsements. (HB 1 removes all penalties for the possession of cannabis by adults.)
"Legalizing cannabis possession, eliminating criminal penalties for all ages, and creating a regulated market are huge leaps forward for Delaware," said Sharer, "Provisions afforded from the Justice Reinvestment Fund will begin the process of reversing decades of discriminatory, harmful, and fundamentally unfair cannabis laws by putting equity back into our communities." 
Today's victory comes after years of gridlock. Recent reform bills stalled in the House due to the steep approval requirements for new laws with licenses and taxes.  A revised approach began in 2022 when prime sponsor Rep. Ed Osienski (D) split the measure into two bills – one to repeal the criminal penalties for possession (HB1) and another to legalize the adult-use cannabis market (HB2).
Last year, the retail market bill was just a single vote short of the three-fifths threshold due to a lawmaker's absence. Also, in the last session the bill to remove cannabis penalties passed both the House and Senate, but Democrat Governor John Carney then issued a veto, one that the House narrowly failed to override.
The 2023 session is already going in a much better direction for cannabis policy reform. Both bills passed the House with more than enough votes to overturn any additional pushback from Gov. Carney. 
"This progress is long overdue," Patchell said. 
HB1 and HB2 now advance to the Senate and are expected to be scheduled for committee votes in the next legislative days.
To support these and other pending marijuana law reform legislation, please visit NORML's Take Action Center.
Related
Medical Disclaimer:
The information provided in these blog posts is intended for general informational and educational purposes only. It is not a substitute for professional medical advice, diagnosis, or treatment. Always seek the advice of your physician or other qualified healthcare provider with any questions you may have regarding a medical condition. The use of any information provided in these blog posts is solely at your own risk. The authors and the website do not recommend or endorse any specific products, treatments, or procedures mentioned. Reliance on any information in these blog posts is solely at your own discretion.