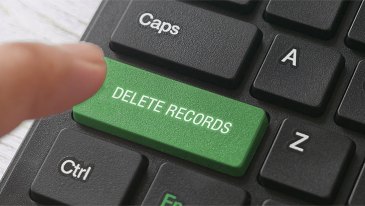 Arizonans previously convicted of marijuana-related sales offenses may now be eligible for expungement relief, following an unanimous decision this week by members of the state Court of Appeals.
Justices reversed a lower court decision and concluded that certain "sale-related marijuana offenses are eligible for expungement" under the state's 2020 voter-initiated legalization law.
Provisions of the law authorized the expungement of certain convictions involving the possession and use of qualifying amounts of cannabis. Justices ruled that the legal definition of "possession" should be broadly interpreted by the courts to include possessing marijuana for the purposes of transporting or selling it.
"Nothing in these broad criminal or common definitions encompasses a person's intent or purpose in possessing an item," justices opined. "Thus, ascribing the natural meaning to 'possessing' weighs against the notion voters intended to impose an intent-based limitation in the application of § 36-2862(A)(1)."
Members of Arizona NORML have been frequently hosting expungement clinics since the law's passage, and the group also provides forms and directions allowing people to initiate the expungement process online.
Twenty-three states and the District of Columbia have enacted laws providing explicit pathways to either expunge (or otherwise set aside) the records of those with low-level marijuana convictions. According to publicly available data compiled by NORML, state and local officials have issued over 100,000 pardons and more than 1.7 million marijuana-related expungements since 2018. 
The case is Arizona v. Sorensen.
The full text of NORML's report, Marijuana Pardons and Expungements: By the Numbers, is available online.
Related
Source link