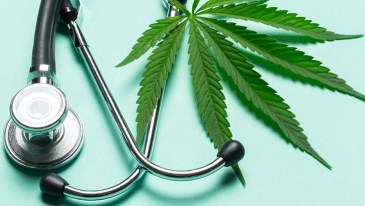 The percentage of US adults who acknowledge possessing a doctor's authorization to use cannabis products doubled between the years 2013 and 2020, according to data published in The American Journal of Preventive Medicine.
A pair of researchers affiliated with Yale University School of Medicine assessed data provided by the National Survey on Drug Use and Health. They reported that the percentage of adults who self-reported consuming cannabis under the authorization of their physician increased from 1.2 percent in 2013 to 2.5 percent in 2020.
Based on 2020 census data, that percentage calculates to approximately 8.3 million people.
Authors reported that self-identified medical cannabis consumers were most likely to be male, uninsured, and reside in jurisdictions where it was legal under state law.
They concluded: "Cannabis use for medical purposes increased over a recent 7-year period, with the greatest increase in cannabis use prevalence in states that had legalized such use. … Because medical cannabis use is increasing in the US, clinical practice guidelines should be developed with evidence-based principles to follow in counseling patients about medical cannabis use."
Commenting on the findings, NORML's Deputy Director Paul Armentano said: "Cannabis has established efficacy in the treatment of multiple conditions, including chronic pain, and it possesses a safety profile that is often superior to other controlled substances. So it is no wonder that an increasing number of Americans are choosing it as a therapeutic option, and in many cases, they are substituting cannabis in lieu of other potentially less effective and more harmful substances."
The production and dispensing of cannabis products is currently regulated in 37 states and in the District of Columbia. Several additional states regulate access to low-THC/high-CBD formulations of cannabis.
Full text of the study, "Increasing use of cannabis for medical purposes among US residents, 2013-2020," appears in The American Journal of Preventive Medicine. Additional information on the efficacy of cannabis in various patient populations is available from NORML's publication, Clinical Applications for Cannabis & Cannabinoids.
Related
Source link