Medicinal cannabis (Hemp) has been in the spotlight and is gaining a lot of popularity worldwide because of its potential therapeutic effects. There's still a lot of research underway for us to understand the full benefits of the plant but we're already beginning to see that when used properly, Hemp products can actually help with a variety of ailments.
What we now know for sure is there are 2 main active cannabinoids in every Hemp plant: CBD and THC.
This article is going to focus specifically on CBD (the non-psychoactive compound).
We're going to take a very brief look at what CBD tinctures are and how they differ from other CBD products out there.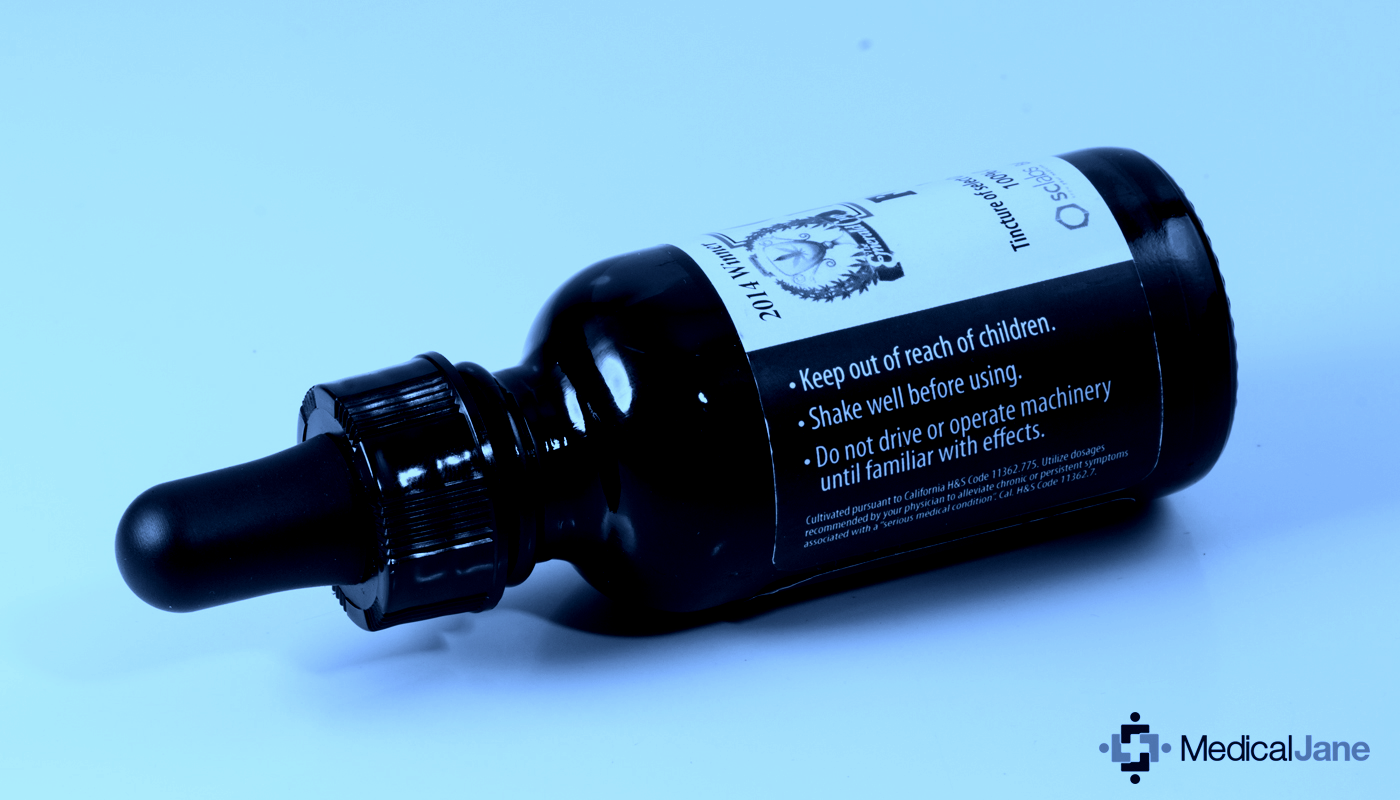 So what Are CBD Tinctures?
CBD Tinctures are basically alcohol based extracts – a mixture of CBD strains with about 60-70% alcohol.
The alcohol is used both as a solvent during the extraction process and as a base for the end product (aka your tinctures).
Many people consider tinctures to be some of the best CBD products available because they're easily ingested and work well for relief.
Do not confuse tinctures with CBD oil which are a blend of your Hemp extracts and a carrier base oil.
So how do tinctures work?
CBD tinctures were primarily created to help improve the absorption rate when taking CBD. 
Tinctures are typically consumed orally which helps deliver the CBD directly into your bloodstream. This makes it one of the more effective ways to use CBD.
CBD tinctures are usually available in a variety of flavors which make them very pleasant to consume.
The added benefit of alcoholic preservatives is that they help keep the CBD extracts safe and optimum for longer periods of time which is great if you're not a regular user. 
How Are CBD Tinctures Processed?
As mentioned earlier, the process of creating any CBD tincture involves saturating the hemp extract into a high-proof alcohol (60-70%) and heating it gradually for a period of time. 
The end products have negligible psychotropic effects because Hemp by legal definition contains very low amounts of THC (0.3%) and much higher cannabidiol concentrations. tinctures are preferred by many who need immediate action and relief. 
CBD Oil And CBD Tinctures – Which One Is Better?
Keep in mind this isn't medical advice and should not be treated as such.
Before taking any cannabidiol medication, it is important for you to talk with your doctor first especially if you're on any other prescribed meds.
That said, both CBD tinctures and CBD oils are generally considered safe as long as you're using them appropriately. And they are both effective in their own right.
Choosing which one is better over the other really comes down to a matter of personal preference and your intended use.
If you're not a huge fan of alcohol-based products or maybe you're allergic to them, then a CBD oil might be the better option for you.
It is also worth noting that CBD oils contain fewer ingredients than CBD tinctures so that may be something worth considering.
The effectiveness of each one is very subjective. It comes down to the amount you're consuming and what you're using it for.
Understand that with the CBD tinctures, you might only need a few drops since they're often highly concentrated.
To be honest you really can't go wrong with either the CBD oils or tinctures.
The terms are often used interchangeably and the products are packaged similarly in dropper style bottles but just remember the difference is in the base that's used.
CBD tinctures use alcohol as the solvent while CBD oils use some sort of carrier oil as the base.
If you're unsure, it is always recommended you start small, see how it works for you then scale from there.